Salt Spreader Steel Spinner Disk
Universal Spinner Disk Vs Stainless Steel Spinner Disk
When winter weather strikes, hazardous conditions can pose an immediate threat to you and your family's safety. It's understandable that you want your family to remain safe and protected when snow and ice hit your area. Many people rely on the professional and reliable job that a salt spreader can do in these inclement weather conditions. However, a salt spreader is only as good as the quality of its parts. When you need part replacements or upgrades for your salt spreader, Angelo's Supplies has everything you need to get the job done right. Consider the answers to the following frequently asked salt spreader spinner disk questions.
What Is a Universal Spinner Disk?
A
salt spreader spinner disk
is an integral part of a salt spreader that ensures the machine runs efficiently and operates the way that it should. Having the proper adjustable spinner disk on your machine will increase its lifespan and allow you to perform the toughest winter-weather related jobs with ease. With the help of Angelo's Supplies, you can find the right adjustable spinner disk to make all of the weather-related tasks you will handle this winter that much easier.

What Is a Stainless Steel Spinner Disk?
Spinner disks for salt spreaders can be made of various materials. Many types of spinner disks are made from stainless steel in order to provide extra durability and tough performance under harsh conditions.
Stainless steel spinner disks
resist excessive damage and last for an extended period of time.

Does Either Disk Spin Counterclockwise or Clockwise?
If you are in need of a counterclockwise spinner disk, check the particular specifications of each product listed on our website or contact us with specific questions about whether the product you have in mind is right for you. Each spinner disk is designed to spin in the direction of the manufacturer's design, so be sure that the counterclockwise spinner disk you're considering is the best option for your salt spreader.

Is the Universal Spinner Disk Adjustable in Terms of Size and Blades?
Each spinner disk is made according to the specific manufacturer's specifications. Therefore there may be a variety of salt spreader parts that would work for your machine. There are a wide variety of
salt spreader accessories
available at Angelo's Supplies. We carry such a wide variety of salt spreader parts because of the diversity of machines available today. Our experienced sales team can help you determine the precise salt spreader accessories that are best suited for your machine make and model. If you have questions about the fit of the parts or accessories you're considering, please call or email us right away.
At Angelo's Supplies, we pride ourselves on providing a wide selection of parts and accessories for all your equipment. However, we do much more than provide easy and reliable access to these products. Our dedicated team is also available to help you ensure that you choose the best products for your needs. We pride ourselves on the outstanding customer service that keeps our clients coming back for more.
When winter weather strikes, you need a company that you can trust for all your machine parts and accessories. Contact Angelo's Supplies today for prompt and professional assistance.
2 products in this category, displaying products 1 to 2.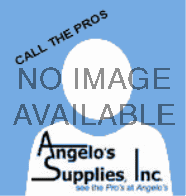 -->