SnowDogg by Buyers UTV Series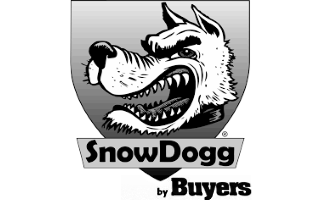 The reliability of the SnowDogg® in a UTV Plow
On this page you will find the product line of Buyers SnowDogg UTV plow series that is offered here at Angelo's. The SnowDogg UTV Series plows were designed from the ground up for simple and reliable operation. Every feature has been optimized to give contractors a tough plow that doesn't let them down when they need it. These plows are ideal for commercial users who rely on their equipment to get the job done.
If you have any questions at all about which plow is right for your particular verhicle do not hesitate to call Angelo's with the make, model and any other releveant information about your needs. We are here to make your plow purchase as easy and seamless as possible. You can also reach us by the live chat function on this page or by sending a message from our Contact Page. Whatever form of communication is easiest for you, we are available! Again and as always if you have any questions about how Buyer's SnowDogg UTV Series will work for your vehicle or situation don't hesitate to call Angelo's at 1-877-ANGELO-2
If you currently own a SnowDogg UTV Plow and need to complete some repairs, what follows is a listing of all the appropriate replacement parts to keep your rig running at optimal condition. This includes anything from the very small like washers and U-bolts to core components like hydraulic power units as well as essentials like fresh cutting edges. All parts are manufactured by Snowdogg right here in the United States. Additionaly Angelo's still does carry some parts for old or discontinued plow models so be sure to call today if you have any questions about replacement parts at 1-800-264-3562
Also our parts inventory is conveniently organized by product groups including Blade Guides, Cutting Edges, Lift Cylinders, Drag Chains, Driveway Stakes, Hydraulic Hoses, Hydraulic Oil, Lights, Spreader and Plow Motors, Pro Wings, PlowDollies, Snow Plow Deflectors, Plow Paint,Snow Shovels, Spreader Bearings, Spreader Spinner Disks, Trip Springs, and Truck Accessories.
Typical application: Full Size UTV's
HIGHLIGHTS
Featuring the highest quality componets for unmatched durability and performance.
Ideal for campus and grounds crews, clearing tight spaces such as walk-ways and small parking lots
Available in 304 Stainless, Straight Blade & V-Plow
The reliability of the SnowDogg® in a UTV Plow
Fast acting hydraulics for quicker operation
Weight optimized design to work with most full-size UTVs
6" Lift cylinder & 35° travel for exceptionalsnow stacking
MUT60 Plow
14ga Brush finished 304 Stainless Steel
4GA Power wires
Weight optimized design to work with most full-size UTVs
Handheld controller with integral diagnostics
Narrow, 63" width at angle, for tight spaces
Full trip edge design for smooth plowing
MUT68 Plow
14ga Brush finished 304 Stainless Steel
4GA Power wires
Weight optimized design to work with most full-size UTVs
Handheld controller with integral diagnostics
Narrow, 69" width at angle, for tight spaces
Full trip edge design for smooth plowing
Troubleshooting & Manuals
Know the area you are plowing. Be aware of all hidden obstacles (pipes, drains, berms, etc.)
Plow with the storm, do not let snow accumulate
Always lower the plow blade when parking to minimize the risk of the plow dropping and to reduce the load on the truck suspension.
When transporting the plow – monitor coolant temperature. If the truck is running hot, adjust the plow position to allow additional airflow to the radiator.
Plowing at high speeds increases the potential for damage to your plow AND your truck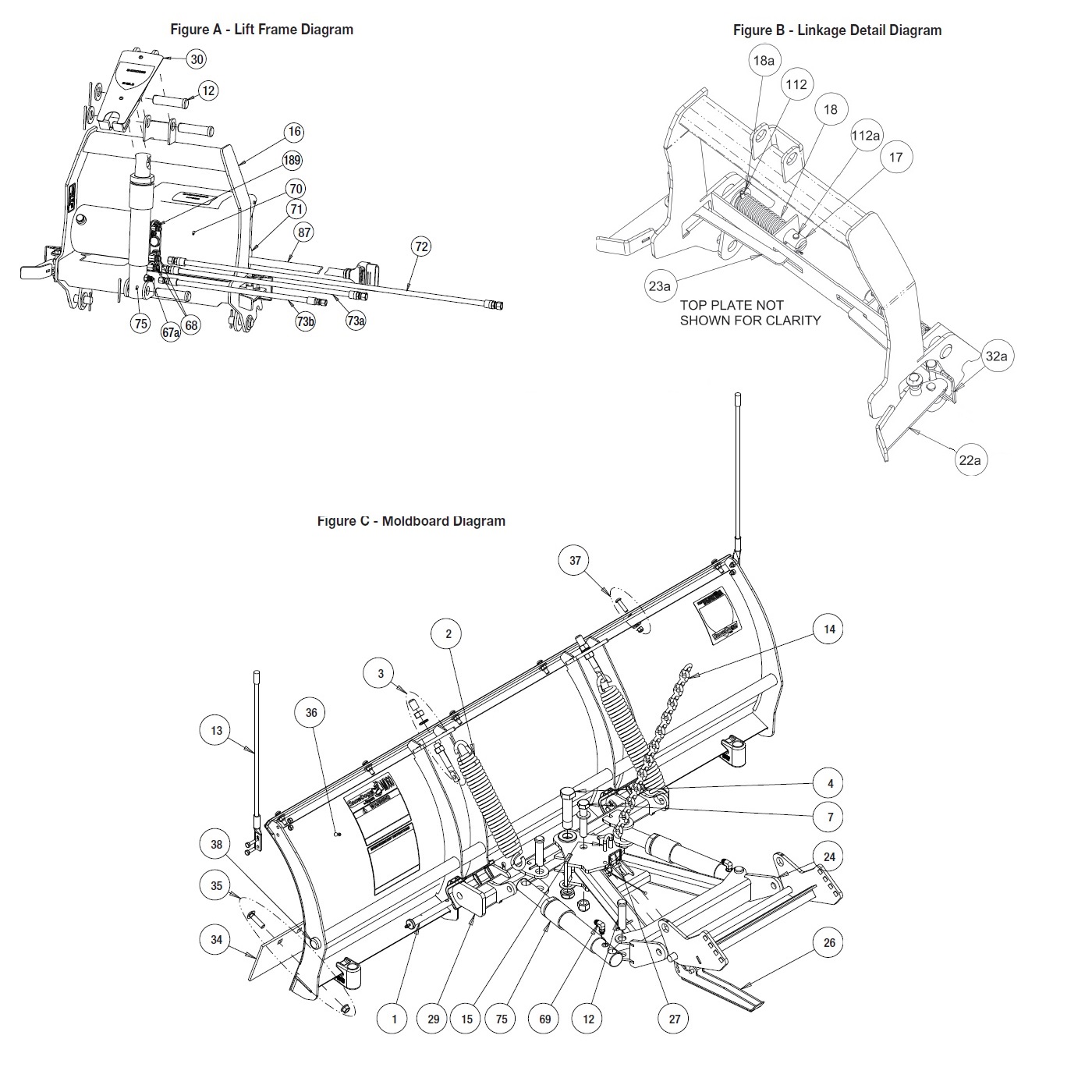 | | |
| --- | --- |
| ;Location | Item Lookupcode |
| 01 | 16101110 |
| 02 | 16101200 |
| 03 | 16101220 |
| 04 | 16101150 |
| 07 | 16101160 |
| 07 | 16101162 |
| 07 | 16101164 |
| 12 | 16102142 |
| 13 | 16122100 |
| 14 | 16103000 |
| 15 | 16103020 |
| 16 | 16110140 |
| 16 | 16112140 |
| 17 | 16112102 |
| 18 | 16112104 |
| 18A | 16102104 |
| 22A | 16111113 |
| 23A | 16111111 |
| 30 | 16112400 |
| 32A | 16111124 |
| 34 | 16120116 |
| 34 | 16120705 |
| 35 | 16120114 |
| 36 | 16121410 |
| 37 | 16120110 |
| 38 | 16120122 |
| 68 | 16151322 |
| 69 | 16151324 |
| 70 | 16152100 |
| 72 | 16153100 |
| 75 | 16154214 |
| 75 | 16154220 |
| 75 | 16154216 |
| 87 | 16160400 |
| 112 | 16111118 |
| 112A | 16111126 |
| 189 | 16151321 |
35 products in this category, displaying products 1 to 35.

-->