SnowDogg by Buyers Snow Plow Mounts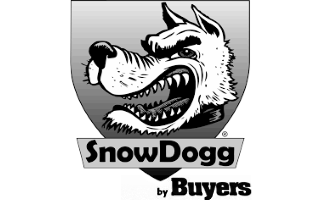 With a Footprint This Big, We Cover as Much Ground as Winter Does
On this page you will find access to SnowDogg snow plow mounts offered here at Angelo's. When you need equipment that you can always depend on… equipment that is guaranteed to be reliable and flexible enough to handle any job, in any situation, no matter what winter might throw at you, you can count on Buyers. As always don't hesitate to call Angelos today with any questions about which plow mount is right for you at 1-877-ANGELO-2
Also our parts inventory is conveniently organized by product groups including Blade Guides, Cutting Edges, Lift Cylinders, Drag Chains, Driveway Stakes, Hydraulic Hoses, Hydraulic Oil, Lights, Spreader and Plow Motors, Pro Wings, PlowDollies, Snow Plow Deflectors, Plow Paint,Snow Shovels, Spreader Bearings, Spreader Spinner Disks, Trip Springs, and Truck Accessories.
Before Ordering, Please call a Customer Service Representitive to make sure the Mount you are ordering is the Correct Application for your Truck., if you order the incorrect Mount you will pay return shipping plus a resctocking fee, if box is opened returns NOT Accepted!
38 products in this category, displaying products 1 to 38.