SaltDogg by Buyers TGS03 Tailgate Salt Spreader and Parts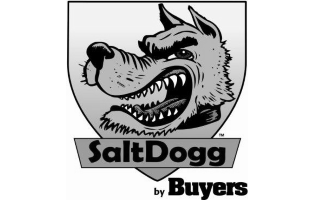 The most cost-effective high quality tailgate spreaders in the industry.
On this page you will find the product line of Buyers SaltDogg TGS03 Tailgate Salt Spreader series that is offered here at Angelo's. Please do not hesitate to call today with any questions about the great features offered here. As always if you have any questions at all regarding the utility of these spreaders, the compatibility with your vehicle, shipping information, parts and accessories, or more please do not hesitate to get in touch with the pros at Angelo's today at 1-877-ANGELO-2
If you currently own a SaltDogg TGS03 Tailgate Spreader and need to complete some repairs, you can find all the appropriate replacement parts to keep your rig running at optimal condition. All parts are manufactured by SaltDogg right here in the United States. Additionaly Angelo's still does carry parts for old or discontinued models so be sure to call today if you have any questions about replacement parts at 1-800-264-3562
Our parts inventory is conveniently organized by product groups including Blade Guides, Cutting Edges, Lift Cylinders, Drag Chains, Driveway Stakes, Hydraulic Hoses, Hydraulic Oil, Lights, Spreader and Plow Motors, Pro Wings, PlowDollies, Snow Plow Deflectors, Plow Paint,Snow Shovels, Spreader Bearings, Spreader Spinner Disks, Trip Springs, and Truck Accessories.
SaltDogg TGS03 Tailgate Salt Spreaders and Replacement Parts
Still looking for more? The TGS03 is a clear upgrade. This spreader features all the benefits of an auger driven V box design and has the added luxury of easy mounting directly on your tailgate. While V-box spreaders tend to be limited in the material that can be applied this open-auger system gives commercial operations and contractors many more options for spreading material. This spreader is best suited for ¾ ton or 1 ton pickup trucks.
FEATURES
Capacity: 8 cu. ft.
Poly hopper, powder-coated steel frame
Material spread up to 30'
Motor: .4 HP, 12-Volt dual shaft gear
Requires optional vibrator for salt/sand mix (3020340)
Mounting Options: Mounts on 2" Class 4 receiver with horizontal and vertical adjustments to rest on step bumper.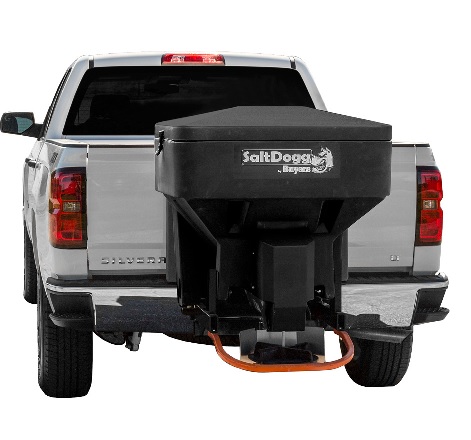 | | |
| --- | --- |
| Location | Item Lookupcode |
| 01 | 3019410 |
| 02 | 3019471 |
| 03 | 3015694 |
| 23 | 3015383 |
| 14 | 3019561 |
| 18 | 3018923 |
| 17 | 3015707 |
| 19 | 3019400 |
| 11 | FPY031000150 |
| 10 | 1411000 |
| 12 | 3019374 |
| 04 | 3008620 |
| 05 | 3008615 |
| 09 | 3015371 |
| 13 | 3015377 |
| 15 | 3015381 |
| 07 | 0203700 |
| 20 | 3008241 |
| 08 | HP6253WC |
| 21 | 3017238 |
| 22 | 3017233 |
| 06 | 3020301 |
| 13 | 3021617 |
| 16 | 3015382 |
24 products in this category, displaying products 1 to 24.

-->