SaltDogg by Buyers SHPE0750 3/4 cu. yd. Poly Electric V Box Sander/Salter Salt Spreader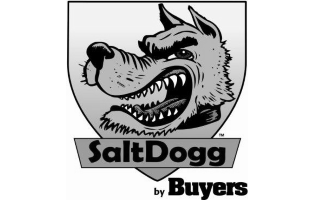 The most cost-effective high quality salt spreaders in the industry.
On this page you will find the product line of Buyers SaltDogg SHPE0750 3/4 cu. yd. Poly Electric V Box Sander/Salter Salt Spreaders offered here at Angelo's. As with all of our other product groups the Pros at Angelo's are only a phone call away to answer any of the questions that you may have regarding the snow and ice removal equipment that is carried at this facility. This includes issues you may have regarding truck compatibility, spread surface area, shipping options, discounted availability items, parts and accessories. Please do not hesitate to get in touch with the pros at Angelo's today at 1-877-ANGELO-2
If you currently own a SaltDogg SHPE0750 3/4 cu. yd. Poly Electric V Box Sander/Salter Spreader and need to complete some repairs, you can find all the appropriate replacement parts to keep your rig running at optimal condition. All parts are manufactured by SaltDogg right here in the United States. There really is much more to learn about spreaders, and of course the multitude of other ice removal equipment systems that we carry here at Angelo's. Angelo's does also carry a wide array of parts for these spreaders and for other equipment. Additionaly Angelo's still does carry parts for old or discontinued models so be sure to call today if you have any questions about replacement parts at 1-800-264-3562
Our parts inventory is conveniently organized by product groups including Blade Guides, Cutting Edges, Lift Cylinders, Drag Chains, Driveway Stakes, Hydraulic Hoses, Hydraulic Oil, Lights, Spreader and Plow Motors, Pro Wings, PlowDollies, Snow Plow Deflectors, Plow Paint,Snow Shovels, Spreader Bearings, Spreader Spinner Disks, Trip Springs, and Truck Accessories.
HIGHLIGHTS
Capacity: 0.75 cu. yds.
Hopper: Double-wall poly-molded hopper
Material spread: up to 30'
Motor: Two 12-Volt direct drive gear motors (.5 HP for auger; .25 HP for spinner)
Auger: 2.5" dia. stainless steel auger and trough
Spinner: assembly can be easily removed for cleaning and storage
Includes: top screen, poly tarp and tie-down kit, 12-Volt, 200 lb. vibrator, spreader hold-down kit.
SaltDogg SHPE0750 3/4 cu. yd. Poly Electric V Box Sander/Salter Salt Spreader & Replacement Parts
Buyers manufactures an entire line of Poly Electric Salt Spreaders as part of the SaltDogg salt spreader line. These are mainly powered by an electric motor gearbox combination that provides ease of use and excellent performance. Poly is, hands down, the best material available for construction of salt spreaders, surpassing stainless steel by leaps and bounds. Poly is best known for being 100% rust free, that's right it WILL NOT RUST no matter how much salt and wear accumulates over the years. It is also lifted by a one piece design that avoids the weak spots of welded metal and is much lighter in weight. This means that installation and removal are quicker and easier too! This lighter weight material makes it possible to get larger and larger spreaders into smaller and smaller trucks. Poly spreaders should always be considered when making your next purchase.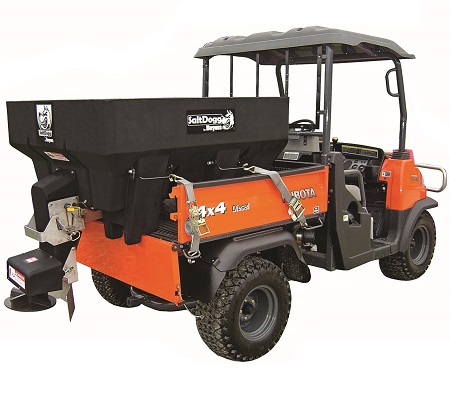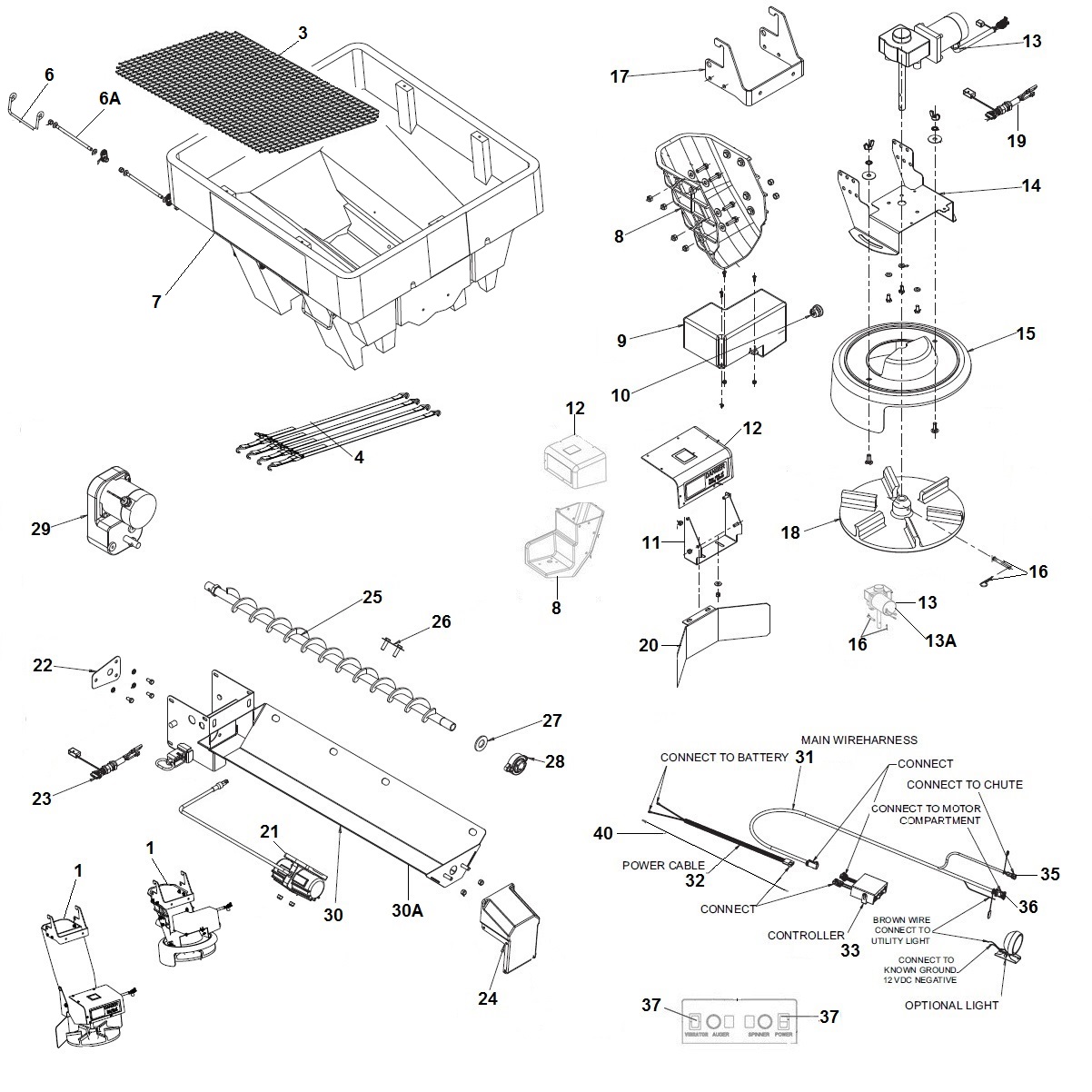 | | |
| --- | --- |
| Location | Item Lookupcode |
| 03 | 3011727 |
| 06 | 3006958 |
| 6A | 3006974 |
| 07 | 3011360 |
| 04 | 1496505 |
| 29 | 3009995 |
| 22 | 3007824 |
| 23 | 3006844 |
| 01 | 3025070 |
| 07 | 3007527 |
| 21 | 3008046 |
| 30A | 3007357 |
| 30 | 3011865 |
| 27 | 3007000 |
| 28 | 1411000 |
| 26 | 3007730 |
| 26 | 3007731 |
| 25 | 3018007 |
| 09 | 3019085 |
| 24 | 3007236 |
| 30 | 3007329 |
| 30 | 3007526 |
| 08 | 3025063 |
| 20 | 3007004 |
| 11 | 3007564 |
| 12 | 3007413 |
| 10 | 3025065 |
| 09 | 3025067 |
| 17 | 3027699 |
| 13 | 3027293 |
| 19 | 3006753 |
| 14 | 3025715 |
| 15 | 3025069 |
| 16 | Z102013 |
| 18 | 3012393 |
| 13 | 3006833 |
| 13A | Z107086 |
| 40 | 0203700 |
| 32 | 3006842 |
| 31 | 3006724 |
| 35 | 3017238 |
| 36 | 3017233 |
| 33 | 3014199 |
| 37 | 3021616 |
| NS | 3022215 |
| 00 | SHPE0750 |
47 products in this category, displaying products 1 to 47.

-->