Fendt Retaining Walls & Wall Stones
The perfect way to complete yot hardscape project is with Fendt concrete wall stones. When it's time to create the garden of your dreams, seat walls, landscape columns, pillars or just the traditional retaining wall, Fendt products come in a wide variety of exceptional colors and styles to make your dreams a reality.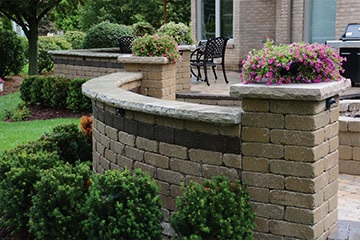 What Are Some of the Varieties of Fendt Retaining Wall Stones Available?
Fendt retaining walls are some of the most respected in the business, and it's easy to see why - this company is known for making some of the most diverse and long-lasting stones on the market. And while you may have a clear mental picture of what you want your retaining wall or other hardscape project to look like, choosing which Fendt wall stones are best for the job can sometimes be daunting. Here, we'll look at some of the most popular retaining wall stone lines this manufacturer offers:
Glenstone and Old World Glenstone
Glenstone Fendt wall stones offer a popular balance between the rustic look and high-class appeal. Glenstone comes in a variety of different colors, and each blend offers slight variation in stone color for a natural look. Similarly, the slight roughness of the exposed stone face creates a look of believable natural stone.
For those who appreciate the Glenstone look but want something even more on the rustic side, Old World Glenstone offers a more ruggedized appearance. This stone line features more worn finishes for a slightly weathered touch, and a wide range of colors is available to help you achieve your hardscape goals.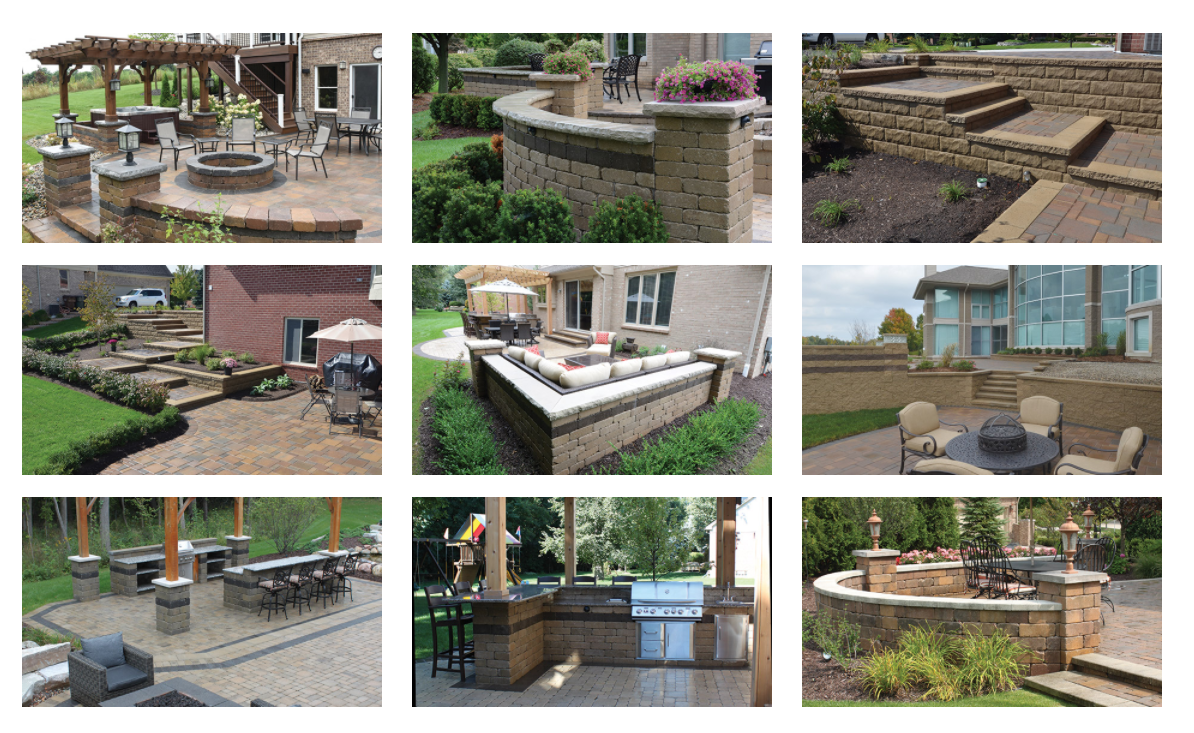 Garden Wall
For those who want a little more texture in their walls, the Garden Wall series offers 3D appeal in a variety of different colors. This stone line's textured appearance makes it an eye-catching addition to your hardscape, and it's no wonder that this is a popular choice among those looking to build Fendt retaining walls. Like many other Fendt lines, the Garden Wall series comes in several color schemes. Each stone's face is slightly weathered for a rugged touch, and the stones come together to make a wall that has a slightly uneven surface, which adds to its textured appeal.
Verazzo Stone
This stone line offers color and finish variety comparable to other lines of Fendt stones, but it offers multiple possible stone faces for a modern, geometric look.Those choosing Verazzo stone can incorporate stones with both smaller faces and larger faces for a distinctive appearance. This stone line, with its two finished faces per stone and the easy-to-navigate Keystone pin system, offers both versatility and ease of installation for experienced and beginner landscapers alike.
Stonegate and Old World Stonegate
Both the Stonegate and Old World Stonegate lines, like Verazzo Stone, feature the Keystone pin system for secure and relatively straightforward assembly. Stonegate offers a slightly more polished look while still evoking a sense of natural stone. It comes in a variety of color palettes. Some of these are blends of similar colors, while others offer a uniform color scheme for a more monochrome look. Old World Stonegate offers a slightly rougher, vintage variation on the traditional Stonegate.
Keystone
For those who want a project that hearkens back to the days of sprawling estates, the Keystone line offers a sophisticated finish. This stone line features just the right amount of roughness to achieve a natural stone look, while its Old World counterpart offers many of the same colors with a more vintage appeal. These two series also feature the Keystone pin system for simplified and secure assembly.
Creating your own hardscape can be a daunting task, but with the right amount of planning and skilled assembly, you'll be left with a wall, patio, or other outdoor project you can be proud of. If you aren't sure of the best stone line for your project, ask you distributor - they can discuss your project with you and help you choose the best Fendt stone line for your goals.
6 products in this category, displaying products 1 to 6.










-->