Steel Landscape Edging
Here you will find Steel Landscape and Garden Edging products that we have in stock at Angelo's Supplies/SiteOne. We are here to help guide you and provide you with all your landscaping needs, for commercial contractors and home owners. Angelo's Supplies/SiteOne can supply everything you need to get the job done.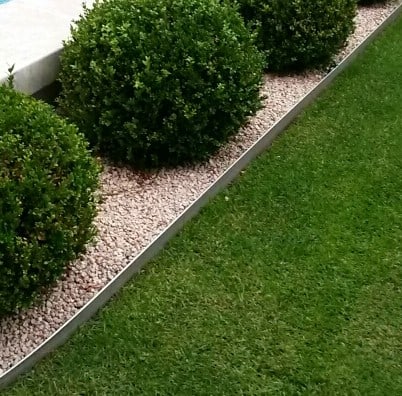 Sure-Loc Black steel edging 14 gauge 4" x 10' offers your landscape design a permanent solution to edge control. Steel edging offers strength to stand up to the most demanding applications and flexibility for creative design possibilities
Reach Out to Angelo's Supplies / SiteOne Today
Get in contact with Angelo's Supplies / SiteOne as soon as possible to request more details about our lawn edging products. We also sell a wide range of other landscaping supplies. We can help you now with fire pits, brick pavers, gravel, mulch and patio stones.
2 products in this category, displaying products 1 to 2.



-->