Aluminum Lawn and Garden Landscape Edging
Here you will find all of the Aluminum Lawn and Garden Landscape Edging we have in stock at Angelo's Supplies/SiteOne. We are here to help guide you and provide you with all your landscaping needs, for commercial contractors and home owners. Angelo's Supplies/SiteOne can supply everything you need to get the job done.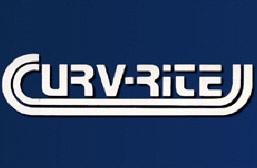 When properly installed, aluminum landscape edging is nearly invisible. It cleanly and discreetly defines professional landscaped bed areas. Aluminum will never rust like steel, rot like wood or crack and warp like plastic alternatives. Instead, Curv-Rite aluminum edging gives you a clean line and a crisp edge between your flower bed areas and your lawn, edging comes with stakes.
Reach Out to Angelo's Supplies / SiteOne Today
Get in contact with Angelo's Supplies / SiteOne as soon as possible to request more details about our lawn edging products. We also sell a wide range of other landscaping supplies. We can help you now with fire pits, brick pavers, gravel, mulch and patio stones.
6 products in this category (12 variations), displaying products 1 to 6.








-->