Landscape Trailer Accessories
Here you will find all of the Accessories for Landscaping Trucks and Trailers that we carry here at Angelo's Supplies/SiteOne. We are here to help guide you and provide you with all your landscaping needs, for commercial contractors and home owners. Angelo's Supplies/SiteOne can supply everything you need to get the job done.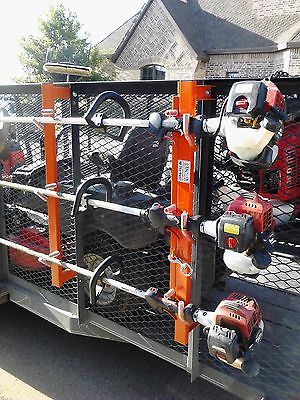 Just can't keep that Landscaping Trailer organized, or tired of your Equipment getting broken? Let Angelo's help by offering you Back Pack Blower Racks, Weed Wacker Trimming Racks, Locking Gas Can Racks, virtually everything you need to help keep your loss to a minimum. Buyers Products professional landscape trailer accessories help you and your crew cut the time spent finding and gathering equipment needed for the job.
If you find yourself in need of help organizing your truck or transporting your equipment to the job, contact the experts at Angelo's Supplies/SiteOne. We are knowledgeable and eager to help you complete your outdoor landscaping project.
13 products in this category, displaying products 1 to 13.