Fertilizers & Weed Prevention
Here you will find all the fertilizer and products for weed prevention that will get the lawn you will hear the neighbors talk about all summer. Our Lawn products are proven effective when used in commercial or residential projects. Angelo's Supplies/SiteOne can supply everything you need to get the job done. If you have questions or would like to place an order for delivery, give Angelo's a call!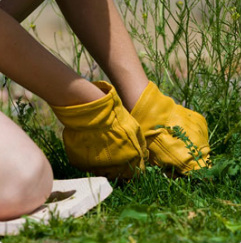 Don't let lawn and garden maintenance keep you down in the weeds! Weed management doesn't have to be a problem as we offer the best in weed control prevention, ground clear, Round Up and Preen for your flower beds. Need help choosing the right product for your project? Call our pro's today for tips and advice to help you enjoy your yard
If you find yourself in need of help with your lawn or turf, contact the experts at Angelo's Supplies/SiteOne. We are knowledgeable and eager to help you complete your outdoor landscaping project.
4 products in this category, displaying products 1 to 4.