Granite Landscape Boulders
Here you will find granite boulders for your outdoor patio or walkway. Suitable for commercial or residential projects, Angelo's Supplies/SiteOne can supply everything you need to get the job done. If you have questions or would like to place an order for delivery, give Angelo's a call!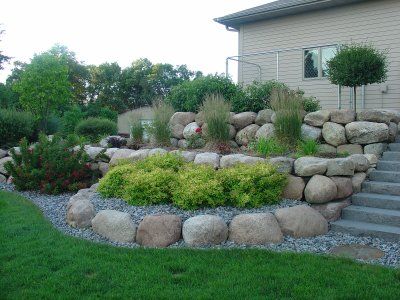 Great for building a natural retaining wall, or accenting your landscape, come and pick from pre-sorted piles in sizes 1' to 2', 2' to 3' or 4' to 6'. Angelo's will deliver Boulders but you must come and see what ones you can work with before we schedule a delivery, please note when dumping boulders we have "no" control once they start coming out of the truck, they can not be dumped on concrete driveways.
If you find yourself in need of help with using boulders in your landscape project, contact the experts at Angelo's Supplies/SiteOne. We are knowledgeable and eager to help you complete your outdoor landscaping project.
4 products in this category, displaying products 1 to 4.