Fisher 2500 Tailgate Salt Spreaders at Angelo's Supplies / SiteOne


On this page you will find access to the entire line of Fisher 2500 Salt Spreader and Salt Spreader parts that we supply here at Angelo's / SiteOne. As always if you have questions about parts for a plow, spreader, hydraulic units, or other accessories that you need be sure to call Angelo's / SiteOne today at 1-800 264 3562
If you currently own any of the Fisher snow and ice removal equipment offered and require Plow or Spreader Parts, just click through for a listing of all the product groups we carry including Blade Guides, Cutting Edges, Lift Cylinders, Drag Chains, Driveway Stakes, Hydraulic Hoses, Hydraulic Oil, Lights, Spreader and Plow Motors, Pro Wings, Plow Dollies, Snow Plow Deflectors, Plow Paint, Snow Shovels, Spreader Bearings, Spreader Spinner Disks, Trip Springs, and Truck Accessories.
Additionaly Angelos Supplies / SiteOne still offers parts for old or discontinued models so be sure to call today if you have any questions about replacement parts at 1-800-264-3562.
Also don't forget that our inventory is not limited to plows manufactured by Fisher! Angelo's / SiteOne can supply snow and ice removal equipment and parts from all the top brands in the industry. Check out what we offer from other manufactuers here including SnowDogg, SaltDogg, Western, Snow-Ex, Fisher, Blizzard, and BOSS, and MORE
Fisher 2500 Tailgate Salt Spreader and Replacement Parts
When you need a smooth functioning tailgate spreader and an unobstructed view from the cab, you need a FISHER® Low Profile Tailgate Spreader. Whether you choose the Model 500, 1000 or 2500, all three spreaders are ideal for spreading #1 rock salt.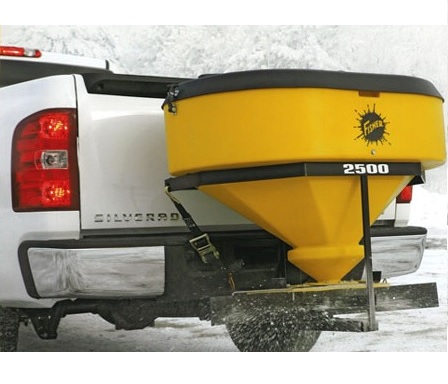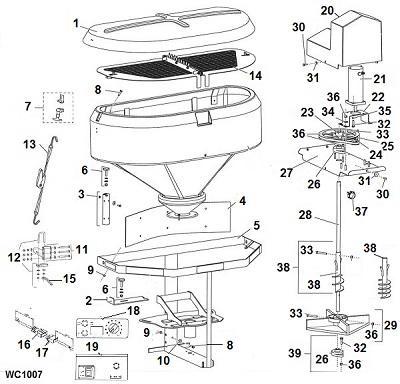 | | |
| --- | --- |
| Location | Item Lookupcode |
| 01 | W96059 |
| NS | W96142 |
| 02 | W96419 |
| 03 | W96422 |
| 04 | W96421 |
| 05 | W96420 |
| 06 | W48859 |
| 07 | WP3045 |
| 08 | W96167 |
| 09 | W91350 |
| 10 | W90980 |
| 13 | W68789 |
| 14 | W48797 |
| 15 | W96263 |
| NS | W63634 |
| 16 | W63693 |
| 18 | W28866 |
| NS | W63633 |
| 17 | W63692 |
| 19 | W67070 |
| 20 | W96099 |
| 21 | Z101795 |
| 22 | W96097 |
| 23 | W65406 |
| 24 | W65405 |
| 25 | W65767 |
| 28 | W96418 |
| 29 | W94555 |
| 30 | W90381 |
| 31 | Z105235 |
| 32 | W96166 |
| 33 | W94495 |
| 35 | W91280 |
| 36 | W96216 |
| 34 | W96416 |
| 34 | W96488 |
| 34 | W96489 |
| 26 | W96490 |
29 products in this category, displaying products 1 to 29.

-->