Brick Pavers-Oaks Interlocking Paving Stones
Here you will find the full line of Oaks Interlocking Brick Paving Stones that we carry here at Angelo's Supplies/SiteOne. From business complexes to backyard getaways, Angelo's Supplies/SiteOne can supply everything you need to get the job done.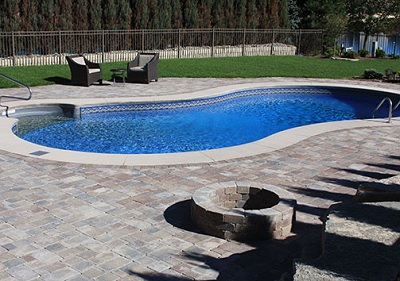 Oaks Interlocking Brick Pavers and Retaining Wall Stone
As an integrated masonry and landscape products provider, Oaks is the ONE Trusted Source for quality, durability and long-lasting style. It's the trust our customers place in us that keeps us focused on our goal; to lead the way in innovation, affordability and lifetime satisfaction. Oaks is devoted to engineering Brick Pavers such as Colonnade & Rialto or Retaining Walls like Laredo or Ortana. When you see driveways, homes, commercial buildings, or backyard landscaping projects; you see Oaks Concrete Products.
When you purchase Oaks Concrete Products ,you make an investment in longevity, in stunning aesthetics and in us. We take that investment seriously. We are motivated to strive to do more, to do better; we aspire to be the industry leader, evolving to meet the needs of clients and stay ahead of market trends. From our state of the art production facilities, to quality control, distribution and customer service, we ensure our products are made to last while exceeding our customers' dreams.
Need help to find the materials you need to begin – and finish – your job? Do not hesitate to call Angelo's. We are here to make your purchase as easy and seamless as possible. You can also reach us by the live chat function on this page or by sending a message from our Contact Page. Whatever form of communication is easiest for you, we are available! Call the Pro's at Angelo's at 1-800-ANGELO-2
7 products in this category, displaying products 1 to 7.











-->