Brick Pavers - Fendt Interlocking Paving Stones
Here you will find the full line of Fendt Interlocking Brick Paving Stones that we carry here at Angelo's Supplies/SiteOne. From business complexes to backyard getaways, Angelo's Supplies/SiteOne can supply everything you need to get the job done.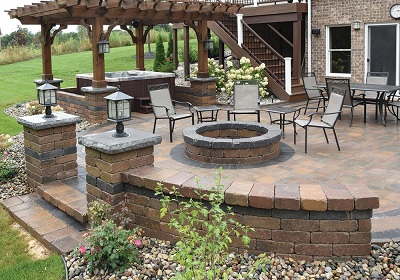 Fendt is your Home for Brick Pavers and Retaining Wall Stone
As one of the foremost U.S. concrete product manufacturers, Fendt Builder's Supply is proud to feature a wide variety of products and designs to meet the needs of a growing marketplace.
Family-owned and Michigan-based since 1924, Fendt offers the widest selection of brick paver colors that you will find anywhere. In addition, custom colors are also available. For more information ask an Angelo customer service representative, to show you Fendts Old World Vintage Brick Pavers, or their new Harbor Stone Pavers, need a retaining wall Verrazo or Glenstone is a nice touch, and Fendt is the leading Supplier of Keystone Retaining Walls.
How Can Fendt Brick Pavers Bring Together Your Outdoor Hardscape?
For many people, adding an outdoor gathering space to their home is a priority. However, when planning an outdoor hardscape like a patio or porch, longevity is a concern. You don't want to install a brick patio only to have it begin cracking in a few years. This is where Fendt paver bricks come in. As one of the leading manufacturers of outdoor pavers, Fendt is well-equipped to help you develop the outdoor space you've always wanted. Fendt paver reviews often praise the quality and durability of these pavers, and if you choose Fendt for your patio or other outdoor project, you'll discover this for yourself.
What Types of Pavers Are Available?
While you've probably heard this surface option called "Fendt paver bricks," these pavers come in many colors and stone surfaces, so you are not limited to traditional brick. Angelo's SiteOne offers a range of Fendt paver patterns, and there's something for virtually any aesthetic.
How Do I Choose?
Planning out an outdoor hardscape is a major undertaking, but the professionals at Angelo's SiteOne are here to help you. If you are having trouble choosing the right pavers for your project, come talk to us. We can recommend a paver type that will suit your project well.
Fendt Harbor Stone Series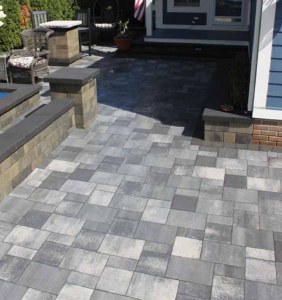 This series is one of the most versatile Fendt paver patterns. Its stones come in different sizes and slightly varied colors. While the geometric nature of this series of Fendt pavers makes it somewhat modern-looking, the stone faces of the pavers give it a touch of vintage appeal.
Fendt Old World Vintage Pavers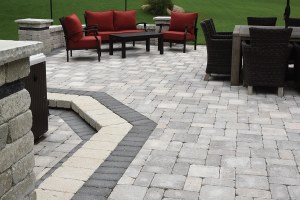 For those who are drawn to a truly vintage look, Fendt Old World vintage pavers are a possible answer. These stones are slightly weathered and offer a quaint appeal. Some Fendt paver reviews have likened these stones to those found in ancient villages, making them a great choice for those looking to add an Old World appeal to their patio.
Fendt Old World Holland Series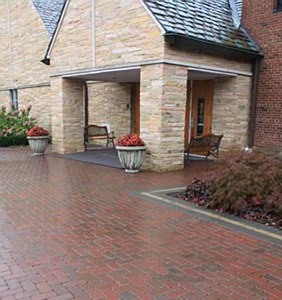 This series offers the look of a brick walkway, and it comes in a variety of colors. This series, while also slightly weathered, adds an air of sophistication to any outdoor project. Fendt vintage pavers have been gaining popularity with homeowners due to their memorable look, and the Old World Holland series is one of this manufacturer's most memorable lines.
Fendt Holland Series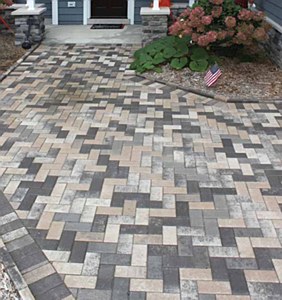 For those concerned with Fendt paver prices, the Fendt Holland pavers series offers an affordable yet stylish option. With elegant lines and a variety of both standard and spectrum colors, Fendt Holland pavers can help you create a beautiful and timeless outdoor space.
Fendt Symmetry Stone Series
When you're striving for distinctiveness and a custom look, consider Symetry Pavers a fendt original shape.
Fendt Vintage Series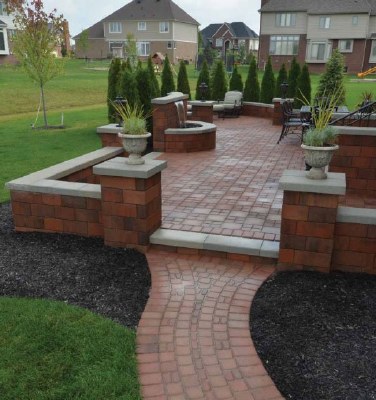 Fendt vintage pavers are some of the company's most popular creations, and if you choose the Vintage series, you will see why. This series perfectly walks the line between old-fashioned appeal and modern innovation. The smaller, brick-sized stones are versatile and well-suited to almost any project
Fendt Accent Pavers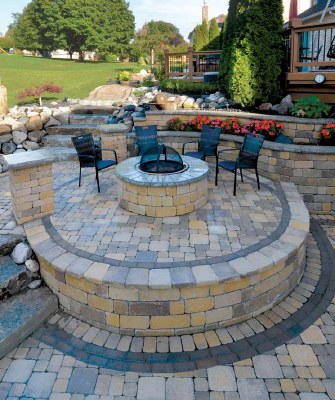 These Fendt pavers are designed to add interest and variety to an existing hardscape. Maybe you'd like to add a line of stones in a contrasting color, or add a border to your patio. These pavers let you further personalize your project. And if you're concerned about Fendt paver prices, it may be helpful to know that these accent stones are the most affordable of the available pavers
Need help to find the materials you need to begin – and finish – your job? Do not hesitate to call Angelo's. We are here to make your purchase as easy and seamless as possible. You can also reach us by the live chat function on this page or by sending a message from our Contact Page. Whatever form of communication is easiest for you, we are available! Call the Pro's at Angelo's at 1-800-ANGELO-2
4 products in this category, displaying products 1 to 4.







-->