Interlocking Brick Paving Stones
Here you will find the full line of Interlocking Brick Paving Stones that we carry here at Angelo's Supplies/SiteOne. From business complexes to backyard getaways, Angelo's Supplies/SiteOne can supply everything you need to get the job done.
Interlocking Brick Paving Stones manufactured from Consumers, Fendt, Oaks, Techo Block, Rosetta or Unilock will add eye appeal to any front or back yard, possibilities are endless, create that contemporary look, or give it a rustic look, what ever your desire these manufactures have it all.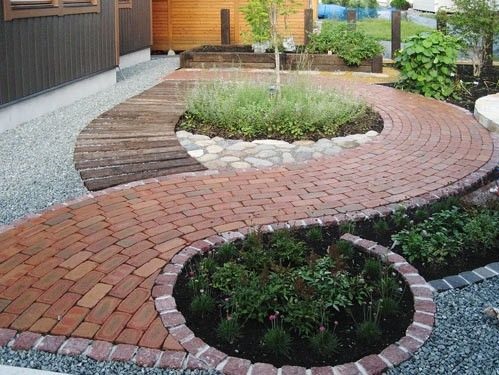 Tips for Choosing Brick Pavers for Your Driveway or Patio
If you are looking for a way to make your patio or driveway look distinguished without breaking the bank, brick pavers can be one excellent way to do so. These unique stones look like brick or other types of stone, but their flat surface makes them ideal for making walkways, driveways, patios, and more.
Because so may brick paver patterns are available, you can create a vast array of looks with a brick paver driveway or patio. You can choose rose-colored pavers for a warm but understated look, or go with pavers that have a wood-like finish for something slightly more rustic. If you like a more modern feel, you might like brick pavers patterns that involve stones of different sizes. Because there are seemingly endless options, choosing the exact paver type you need for a project can be a challenge. Below are some ideas for choosing materials for a brick pavers giveaway or patio.
Choosing Brick Pavers for Your Driveway
While many people have driveways of gravel or plain asphalt, those looking for a stately upgrade may want to consider creating a brick pavers driveway. Your driveway is one of the first things someone sees when they come to your home, and the right color and pattern can make your home look more distinguished.
One thing that can help save time when choosing your pavers is to find brick pavers for sale and to look at them in person. Photos online can give you a general sense of the color and pattern you would prefer, but seeing the pavers in person can give you the opportunity to see what the finish looks like in different lights and to feel the texture of the pavers. Angelo's/Siteone carries Fendt, Oaks, Rosteea, Techo Bloc and Unilock interlocking brick pavers.
For many, especially those who have long or wide driveways, the brick pavers cost can be of concern. If you are worried about cost, ask about bulk discounts when you find pavers for sale. Some dealers may include delivery in the cost, and some may give you a discount on installation when you buy from them.
Choosing Pavers for Your Patio
A patio can be a relaxing, inviting place to entertain friends, and it also can be an in-home escape for you. The right pavers can bring together your outdoor landscape and provide a long-lasting outdoor gathering space.
If you have decided to put together a brick pavers patio, you have several design options. While a square patio that looks much like a driveway is an option, you can also create round patios or add spaces for trees, plants, and other landscaping elements. If you are working with a designer, he or she likely has some ideas as to what shape and color of pavers would work well.
If you are installing the patio yourself, it can be helpful to find brick pavers for sale and ask an experienced staff member what types of pavers have worked for brick pavers patio projects in the past. As with choosing driveway pavers, when you are competing brick pavers cost for different types of pavers or different retailers, be sure to factor in the costs of delivery and installation, if applicable.
Need help to find the materials you need to begin – and finish – your job? Do not hesitate to call Angelo's. We are here to make your purchase as easy and seamless as possible. You can also reach us by the live chat function on this page or by sending a message from our Contact Page. Whatever form of communication is easiest for you, we are available! Call the Pro's at Angelo's at 1-800-ANGELO-2