Welcome To Angelo's SiteOne Landscape Supply
*All online pricing is being updated at this time, If you need current prices please call 248-478-1729 Ext 2*
Winter Hours Monday - Friday 8:00 am - 4:00 pm Saturdays & Sundays Closed (During inclement weather hours will update)
All products will be moving to SiteOne.com coming October 2022.
Create your SiteOne.com account today at: SiteOne.com Account Creation
If you can Imagine, you can Create
at

Angelo's / SiteOne Landscape Supplies
Oaks

Colonnade Tumbled
Brick Pavers

Sale Price Starting At $4.93 Sq Ft



Oaks

Laredo Retaining
Walls


Sale Price Starting At $4.00 Ea
For covid-19 information please click the link
https://www.siteone.com/en/covid-19?icid=ribbon
Complete Sprinkler/Irrigation Systems
The Industries leaders in Outdoor Irrigation Hunter or Rainbird
Outdoor Landscape Lighting
Kichler, FX, Vista or ProTrade lighting your pathway
click the link below to be redirected to SiteOne's WebSite for Outdoor Landscape Lights.
https://www.siteone.com/Products/Search?term=lighting
Landscape Timbers/RailRoad Ties
Going back in time? Our Landscape Timbers will add that Vintage look you are trying to achieve.
It's Here at Angelo's / SiteOne in Stock and Ready for Pick up or Delivery!
Fendt, Necessories Outdoor Living Kits, Oaks, Rosetta,TechoBloc, Unilock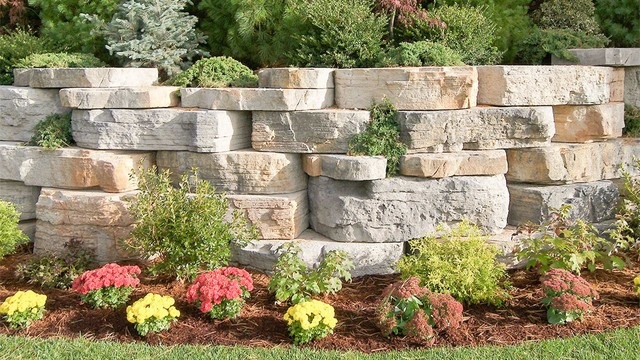 Need a little help to complete those jobs, Angelo's / SiteOne has all the rental Equipment you will need to get the job done.
We are your one stop Super Landscape Supplier for all your landscaping needs, just a phone call or mouse click away.
We have two stores to serve you and we deliver 6 days a week. Need a little inspiration? Both of our locations have enormous displays that are open to the public 24/7, so call us today at 800-264-3562 or online at /contact-us/ and let us help you make your landscape dreams a reality!
All of our Mulch is available by the Yard and our most popular Mulches are on sale by the bag!
No Limit
Your Choice Mulch Bags $4.00 per bag
2 cu. ft. bags
There are 27 cu ft in 1 yard
Your Premier Provider of Mulch in Livingston, Oakland and Wayne County Michigan
Let the pros at Angelo's Supplies / SiteOne help you beautify your home with our vast array of mulch, we are Michigan's largest supplier of landscaping ground cover from Cedar and Hardwood Mulch to Rubber Mulch and our Color Enhanced Mulches, Redwood, Brownwood, Blackwood. And for the kids, we offer State Certified Playground Mulch for under and around swing sets and play structures.
Mulch is not the only item we supply, we offer Brick Pavers and Retaining Walls from the leading Manufacture's Allen Block, Fendt, Oaks, Rosetta, Techo Bloc and Unilock. Ledgerock, Boulders, Decorative Landscaping Stones, Scotts Weed and Feed, Scotts Potting Soil, NDS Drainage Products, ADS Drainage Products, Kentucky Blue grass mix.
Click any of the links below to view a short colorful video describing each mulch and its benefits.
-->